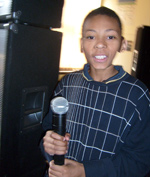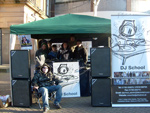 RAP MAP REPORT

Authored by Gary Oliver Falconer©2008
DJ SCHOOL ASSOCIATION
Urban Arts Centre
Castlefield Street
Shelton
ST4 7AQ

www.djschool.org.uk
info@djschool.org.uk
01782 205675
01782 205715
RAP MAP REPORT



INTRODUCTION
The DJ School Association grew out of the DJ School project delivered and initiated in 2002, by community urban arts group Verbal Arts and core funded by Youth Music. The overwhelming success of this project led to the DJ School project's expansion in 2004 seeing two more 2hour sessions joining the original DJ School I hour session. Since the creation of the DJ School Association in 2005 the organisation has earned a reputation for delivering high quality music making opportunities, helping young people build self-esteem and confidence by teaching them the skills required to make a career from DJ-ing/Music Tech, MC-ing/Rap and theatre/performance in a safe, fun and constructive environment. The project takes participants who are complete beginners and through ongoing support and guidance over a period of 3 twelve week terms each year and encourages them to aspire to intermediate and advanced levels. Those who commit and gain advanced skills are provided opportunities, as part of the project, to perform in public at showcases and professional events in the community.

Rap Map project
Rap Map project uses rap to work with young offenders in order to explore issues surrounding offending behaviour. The idea is to provide an activity at high risk times of the week such as weekends and evenings and use the activity to improve communication skills, literacy skills and community skills. The theme underpinning the programme is respect for each other, the community and community services.
The Rap Map project is delivered by Unit7 a specialised applied arts practice working in the criminal justice field with young offenders, Verbal Arts a community arts group and DJ School a music tuition organisation based at the Urban Arts Centre working with the Police Respect team and Stoke-on-Trent Youth Offending team.

The Rap Map Project uses elements of restorative justice models based in applied arts practice to help young people negotiate a path a way from offending behaviour. The project takes a holistic approach to dealing with the young offender examining with current issues that affect everyone and using the opportunity to improve grammar and literacy, confidence and communications and choice evaluation.
Rap Map worked with 12 young offenders over 12 weeks, many of whom were on tags and specific court orders, they attended the project twice a week on Monday evenings and Saturday day time. Whilst at the project their time was divided between studio work learning to use the music computer to create their own music and recording vocals, DJ lessons learning mixing scratching and setting up the equipment and writing and literacy learning how to construct a composition and tools of English language and literature with the aim of producing a CD, video and a performance.



Evaluation Findings
The evaluation of this project took the form a facilitation session, a questionnaire and interviews with participants. The facilitation consultation session of the evaluation asked four questions and then asked the young people to place a mark and initial on a line drawn on the board, to the right positive and to the left negative. Question 1 is How enjoyable was the session. Question 2 is Please rate the session. Question 3 is How interesting was the session. Question 4 is Please rate the content of the project. Out of 10 who completed the evaluation all express that they enjoyed, found interesting and learnt something from the sessions.
The questionnaire asked participants what they most and least liked about the project. If they felt that they had a greater understanding about the subjects they had covered and any other comments they may want to make. Below is a sample of the replies:

'I like learning how to use cubase and other equipment around the Urban Arts centre the most'
Participant aged 17

'I did not like being late because then it means less time in the studio'
Participant aged 17

'I didn't realize there was so much to it... I thought and realised that DJ's and Musicians don't get it easy...'
Participant aged 17

'Now I know more about the other arts as I have watched and learn over the weeks and it has been brill as always...'
Participant aged 17

'I am learning to think like a professional artist so I am taking myself more seriously.'
Participant aged 18


In the interviews completed both at the beginning of the programme and at the end took the format of a general conversational theme where participants were asked to talk about anything they feel. The initial interviews as to be expected were quiet cagey affairs with much bragging about criminalised personas. Many stating that they could not see themselves not getting into trouble with the police again and that they may continue to offend
The end interviews were in some case showing an improvement in attitude to offending behaviour most point to how they were treated by the unit7 staff and that they were allowed to actually do it for them selves for example actually use the computer to make music, actually perform at a real gig and actually have a real CD to take with them. In this respect then they were given a real chance to do it and that empowerment effectively changed there disport ion towards not only their potential but how they saw themselves and therefore how other are forced to perceive them. However only one participant showed any certainty when it came to asserting that they would not offend anymore saying in advice to the others;
'You want to start making clean money instead of looking at going to prison. You need to go the job centre and find a job you have to look for opportunities'
Participant age 17



CONCULSION
The Rap Map project is a new and innovative method of providing worthwhile activities for young offenders who are interested in music, performing and drama. It can be a positive interventionist tools to deal with prevention of offending and in alteration of criminalised identities. Those who took part enjoyed to experience and benefit by learning new skill that would be useful in their lives beyond the programme. Also participants were able to take with them a memento and reminder of their achievements in the form of a cd.
Current youth justice policy advocates an interventionist approach to working with young offenders. Applied arts practice has a long history of working with in the criminal justice system with projects such as Plus working with hard to reach young people, Blagg a theatre facilitation project exploring young peoples ideas about offending and the Pathfinder a programme for resettling offenders. These initiatives are all in some way influenced or part of the governments What Works' white paper. However Unit7 is looking forwards in terms of providing a different approach in using an incentive achievement model to working with young offenders. This we fit with a more holistic model of community intervention regards young offenders.
Having run the Rap Map program for a year staff at Unit7 are learning the lessons from the evaluation and feel this could be an ongoing integral part of youth justice provision in the regions. This could happen on a referral basis from the Youth Offending team as part of a stratagem to reduce offending amongst young people in the city.